Sustainable Practices
We're an eco-conscious artisan brand and committed ourselves to sustainable practices to minimize our environmental impact across our entire value chain.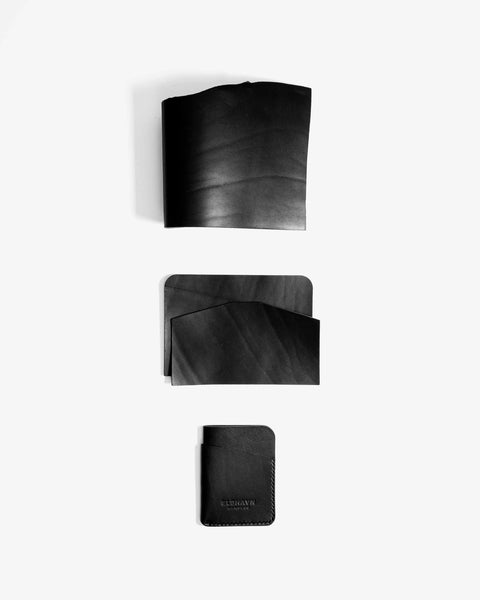 Natural Upcycling
Originally, leather is a pure by-product of the food industry, which from the beginning is intended for the meat and dairy sector. Leather production is not the prime mover behind livestock rearing; cattle are raised for meat and milk, with the hide representing only a very small part of the animal's value.
As the consumption of meat and milk continues, hides will inevitably continue to be produced as a by-product. Unless this renewable raw resource is not processed into leather, it will simply end up in landfills or be burned. For us, artisanal and traditional techniques of natural upcycling by our tanneries refine a waste material into a unique and high quality working material. No animal is killed for its skin. The production site of our hides in Italy is in accordance with the regulations of Italy and of the European Union.
Ethically Handmade
We are proud that all of our leather collections are carefully designed, cut, crafted and stitched by hand, which takes less energy than a mass production assembly line and is inherently environmentally sustainable. The nature of our craftsmanship means that we proceed slow and thoughtfully, paying close attention to hand-selected materials and tools.
Our time-honored craft outlasts short-lived trends and stay with our customers for years or even decades.
Our Handcraft
Leather ≠ Leather
We use only full-grain Tuscan Vacchetta leather, sourced in the heart of Tuscany from a family-run tannery, handcrafted by fine leather artisans in a natural, sustainable manufacturing process.
Our leather is tanned exclusively in oak barrels, using the ancient technique of vegetable tanning based on natural plant-based tannins such as oak bark and chestnuts. This particularly gentle manufacturing process can take up to two months and allows the leather to retain many of its original properties. The result is unique characteristics and high-quality leather hides with tonal variations in texture that are part of the inherent nature of the exclusive quality of the craft.
Our Vacchetta leather is not only considered one of the highest quality leathers in the industry but is also ethically sourced. Our tannery is one of the founding members of the Consortium for Genuine Vegetable Tanned Italian Leather ("Il Consorzio Vera Pelle Italiana Conciata al Vegetale") and is committed to the core principles of traditional and environmentally sustainable production.
Our Materials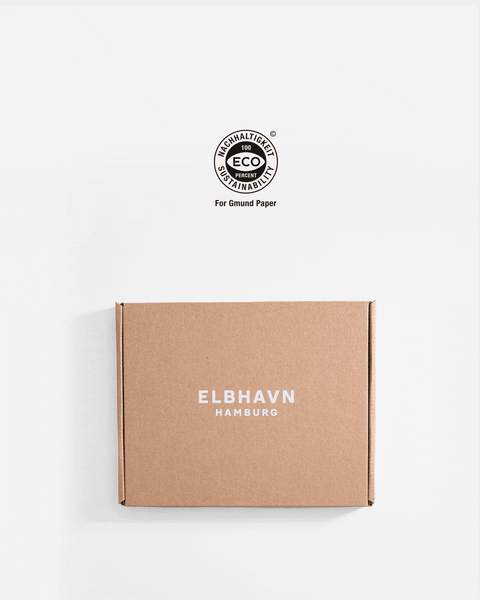 Paper and Packaging
Conserving natural resources and being environmentally conscious are at the heart of ELBHAVN.
Our packaging is designed from the ground up with sustainability in mind. We use only recycled or responsible resources and environmentally friendly and water-based inks, all of which are part of our brand's core values. Based on a strong commitment to sustainability, we can control our impact and the use of paper for packaging. We complete the sustainability circle with our conscious choice. Our "Thank you" and "Certification" cards, are made of 100% cotton from the traditional handmade paper mill GMUND in Tegernsee, Germany.
This act is underlining our matter of principle.